Professional Guides
Snowy Springs is blessed with great guides! Owner outfitter Shawn Little was born and raised in the Flathead Valley, trekking the Wilderness and competing in horse events with numerous friends, all with an ongoing love of the outdoors and horses. Several of these friends take time away from their everyday jobs to guide Summer Pack Trips or Wilderness Hunts. What better people to guide you through the Wilderness than folks that live and breathe horses plus have a great love and respect for the Montana Wilderness! Our guides have the knowledge and experience to make your outing a "Memory of a Lifetime" while keeping you safe. Our guides are all licensed with the Montana Board of Outfitters and First Aid certified.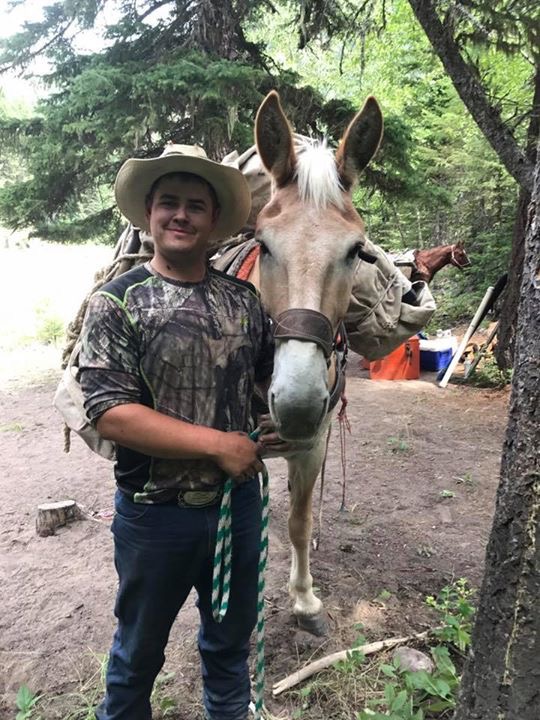 Chance
Chance is our Lead Guide and our full-time go-to guy! We love Chance. He has been with us since before he graduated high school. He can cook, pack, guide and anything else needed. Over the years he has become more like a second child; we pretty much take him everywhere we go. Chance is a skilled team roper, and he and Shawn make an awesome team. Chance was born and raised right here in the Flathead Valley.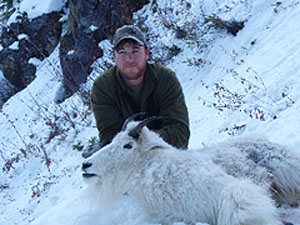 Adam
A one of a kind guy, Adam guides river rafting trips throughout the country in the summers. Come fall he dons his hunting duds and turns into Hunting Guide Extraordinaire. Adam is totally capable in all areas and is a great asset to our outfit.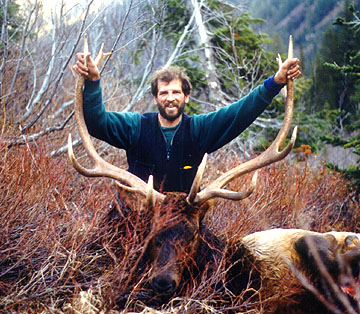 Tiki
Born and raised in Montana, Tiki started out as the cook with Shawn the first year he had the outfitting business. Over the years he has become a top notch guide, horseman and packer. Tiki can do it all! Occasionally he still comes in to help.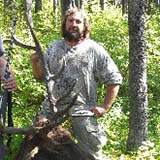 Robert
Another one of a kind, Robert is a professional top quality builder capable of anything from cooking to farming to flying his airplane. Robert was a Mountain Man in a former life and still has the look. He was born and raised in Montana, has been hunting since he could walk and can think like an Elk. Lucky for us he tries to fit a guiding trek in for us occasionally when he isn't hunting for himself. I think he's just taken so many wall hangers he enjoys seeing a hunter do it these days.

Shawn & Jana
A husband and wife team that bring it all. Shawn is a former professional bull rider, has always ridden horses and enjoys training them. He was born and raised in Montana and is another who has been hunting and trekking the backcountry his entire life. He is capable of it all, from getting the game to handling stock and even cooking up a meal if needed.
One the best things is he brings his lovely wife, Jana. She is a great camp cook and makes sure the cook tent provides all the comforts of home.